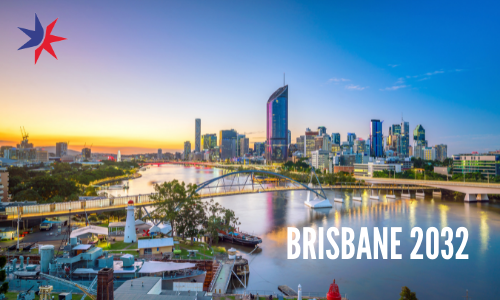 Brisbane 2032 - An Opportunity for All Australians
The ASC, comprising Sport Australia and the Australian Institute of Sport (AIS), welcomes the International Olympic Committee's decision to award the 2032 Olympics and Paralympics to Brisbane.
It will be the third time Australia hosts the Games, but this will be by far the longest lead-up – Sydney was announced as host in 1993, seven years before the 2000 Games.
AIS CEO Peter Conde said the AIS, along with the National Institute Network, National Sporting Organisations and other high performance partners, had already set strong foundations for a united push towards Brisbane 2032.
"Teamwork can be Australian sport's greatest strength in the build-up to Brisbane 2032," Mr Conde said.
Sport Australia Acting CEO Rob Dalton said the Brisbane 2032 announcement would intensify the focus on growing participation and volunteering numbers.
"This momentous announcement signals the beginning of an exciting new chapter and offers the most significant opportunity for Australian sport since the turn of the century to capitalise on a runway of major events on home soil.
"One of the key challenges we are currently facing, especially during the pandemic, is the decline in the numbers of children participating in organised sport. The build-up to a home Olympic and Paralympic Games offers an incredible platform to showcase the value of sport and for all sports to sharpen their focus on delivering more ways for children to participate and providing great experiences for all participants."
As a National Sporting Organisation (NSO) officially recognised by the AIS, DanceSport Australia is poised and ready to take advantage of this momentous opporunity to increase the profile of our sport in the lead up to Brisbane 2032.
Australian Institute of Sport Website