To share this news on Facebook click here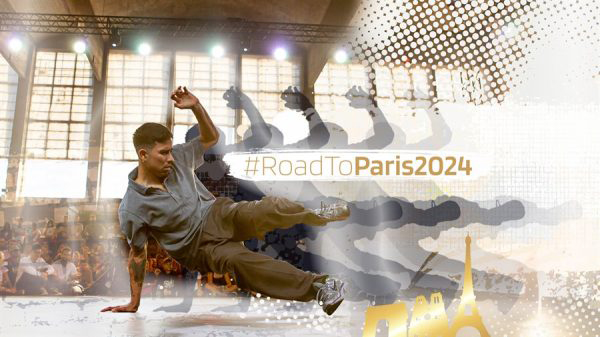 Breaking Congress - Road to Paris
The WDSF is excited to let you know their first Breaking Congress, which will be held online on the 15th, 17th and 19th of June.
The Congress will be free and open to all b-boys and b-girls worldwide. Its goal is to provide important information on a range of topics, including how to meet the requirements of the Olympic scoring system, in the lead-up to Breaking's debut at Paris 2024.
The Congress will be via Zoom and the times shown are Central European Time. Those wanting to attend please send the Admin Team a message through the website so we can send you aout the Zoom link and password.
15 June 2021
1pm to 3:15pm (CET) – Lecturers: Storm (Germany) & Renegade (UK)
Topic: What judges look for in a Trivium Judging System

17 June 2021
1pm to 2pm (CET) – Lecturer: Nemesis (USA)
Topic: The Historic Context of Moves and Order of Progression
2:15pm to 3:15pm (CET) – Lecturer: Focus (Finland)
Topic: Qualifying at High Lever Events

19 June 2021
11am -12pm (CET) – Lecturer: Roxy (UK)
Topic: Battling at a High Level as a B-girl

12:15pm-1:15pm (CET) – Lecturer: Kareem (USA)
Topic: How to Structure High Level Rounds