To share this news on Facebook click here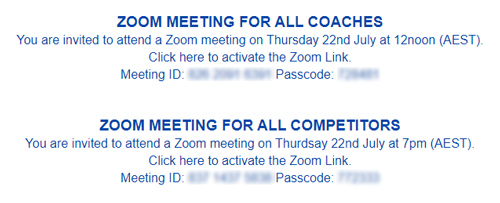 Open Meetings for Coaches and Competitors
Two open meetings have been scheduled for Thursday 22nd July for DanceSport Coaches and Competitors.
Both these meetings are to discuss possible changes in competition structure to address issues both long standing and Covid related.
Meetings will be held on-line using Zoom. The link for meetings will be each Members online account.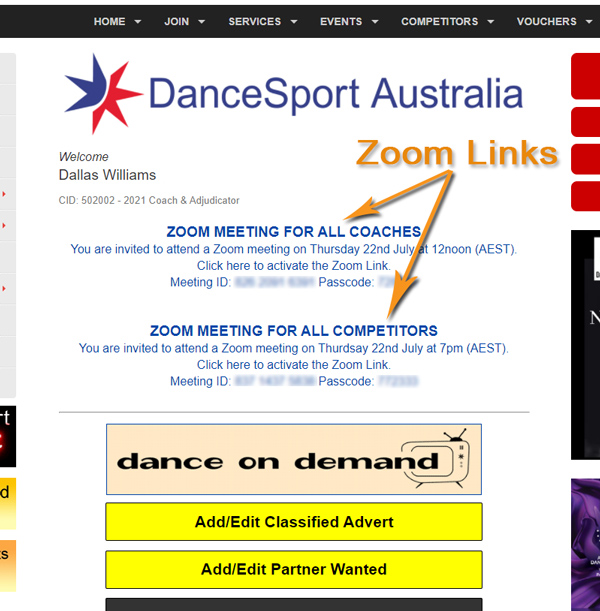 Login to your DSA Account and if you are a Coach you will see the link for the Coach Meeting that will take place at 12noon (AEST, Sydney/Melbourne).
Competitors will see a link for their meeting to be held at 7pm (AEST, Sydney/Melbourne).
Those Members that are registered as both Coach and competitor will see both Zoom links. Both meetings will be presented with effectively the same subject matter however discussions from that point will vary depending to the attendance.
Those who are unfamiliar with the Zoom platform should login early so that they can download and test their setup before the meeting starts.