To share this news on Facebook click here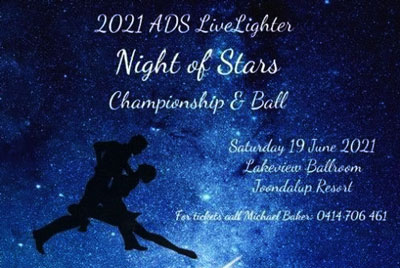 2021 ADS Night of Stars
The ADS Western Australia branch proudly present the ADS Night of Stars National Dancesport Championships and Ball on Saturday 19 June 2021 at the Lakeview Ballroom, Joondalup Resort.
This year the Championship offers events in the Under 16, Recreational, Amatuer and Professional Divisions along with Para Dance, All Abilities, Visual Impaired and cross-division events in Pro/Am, Coach/Amateur & Under 16, and Coach/Recreational sections.
The ADS has also expanded the syllabus for the All Abilities sections with events for both couples and individuals, and also new events for the Vision Impaired. To enter these please press the All Abilities button in the DSA Entry System.
Special Under 16 events designed and offered as an "Entry Level " event for new couples to DanceSport have also been introduced. These are included in the syllabus as Junior and Juvenile C Grade - 2 Dance Entry Level events.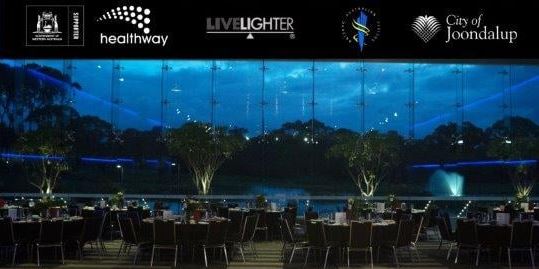 TICKETS: Contact Michael Baker for Ball Tickets – mikeb1105@live.com.au
Championship Ball Tickets Tables of 10 @ $170.00 per person. Closing Date 10th June 2021.
Ticket includes Day and Evening Admission and 3 Course Alternate Drop Meal.
Seating reserved for the evening program only.
General Tickets can be purchased in advanced through Michael Baker or on the day as follows:
Competitor $80.00 Day/Night entry with standing room ONLY during the evening program.
Adult $50.00 Day Admission
Junior U/15 Years $24.00 Day Admission
Pensioner $24.00 Day Admission
Companion Card accepted during the day session
ACCOMMODATION for 2021 ADS Night of Stars National Championship
Accommodation can be arranged at the Joondalup Resort as follows:
On Line booking using the code - Event10
or by contacting the Joondalup Resort directly on 08 9400 8888
quoting the 2021 ADS Night of Stars National Championships
Enter Here... https://dancesport.org.au/entry/start.php?comp=413