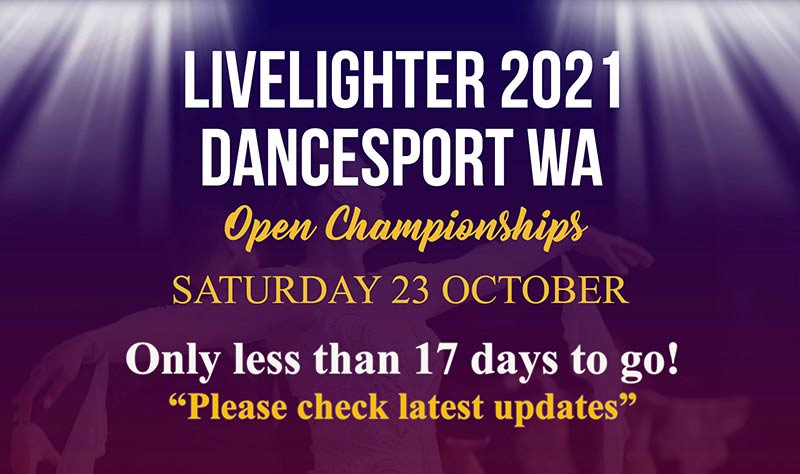 2021 W. A. Open Countdown < 17 days to go!
October 6th 2021.
Hi Everyone,
WELL ! We are not counting weeks anymore we are down to DAYS !
17 to be exact .
Entries have closed and we are very pleased to advise we have an excellent number of entries. Thank you all competitors for your support… please keep that going and tell your family and friends all about this fabulous event. Go to Ticketmaster and buy your tickets in the tiered seats where there is great uninterrupted viewing.
Change Rooms. Will be very clearly marked at the side of the venue.
Valuables . Please do not leave any valuables in the change rooms at any time. HBF Stadium and the organising committee do not take any responsibility for your belongings at any time.
Clothes Racks/ Tables . Will be in the marshalling area for your use if required and again we do not take any responsibility.
Marshalling . All competitors must be in the marshalling area behind the stage at least 4 events prior to your own event, This is very important. If you do not marshall you may miss your event and we cannot wait for competitors who do not marshall.
Water Station. Will be in the marshalling area and available for competitors.
HBF Policies will be posted in 2 days time ….so keep checking for all reminders and details.
So time to double up your practice time and lets have a fantastic dance event.
DSWA Organising Committee