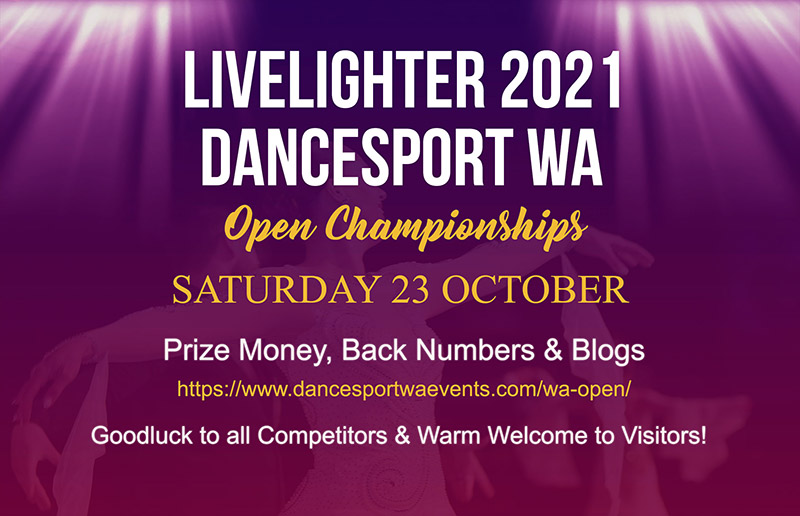 LiveLighter 2021 DanceSport WA Open, confirmed Prize Pool, Back Numbers and Blogs!
October 21st 2021.
Hi Everyone,
2 days to GOOoooooo ! Wow !
$$$$$$$$$$$
Well , most probably the last blog for this years event and great news
Our prize pool now is confirmed at $11, 500
Sincere thanks to Pat Taylor for once again sponsoring $2,500 in memory of Mike Howarth.
Our organising committee and competitors really appreciate your ongoing support and sponsorship to the WA Open,. Thanks Pat.
Back Numbers
Competitors don't forget to pick up your number as soon as you arrive at the venue. There is NO CHARGE and DON'T FORGET TO RETURN your number to the numbers steward when you have finished competing.
Blogs
Please read and tell your friends to read all the 8 blogs for all details and the very important HBF Policies.
So time to say "Good Luck" although luck does not have a lot to do with it…
The word T should be done and now for the P word on Saturday.
We wish you well and hope you enjoy the 2021 WA Open .
WA Organisng Committee