To share this news on Facebook click here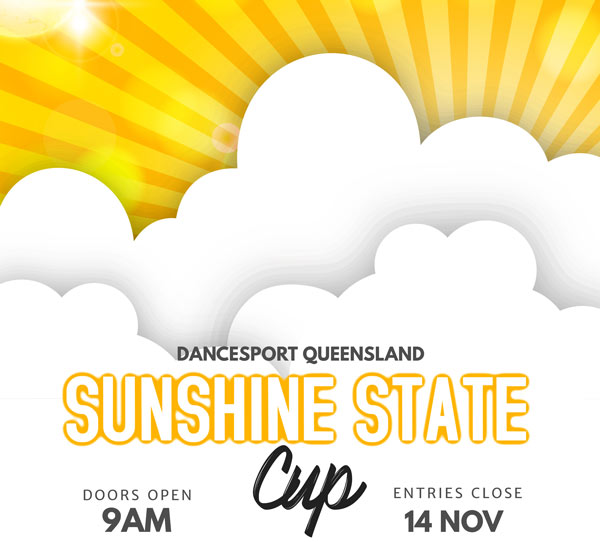 2020 Sunshine State Cup
DanceSport Queensland is pleased to announce that the Sunshine State Cup will be held on Sunday 22 November 2020 at the Logan Metro Sports & Events Centre.
The Queensland Organisers are excited to be trying something unique and with a keen eye on Social Distancing rules. All events will be run as single dances!
Additionally, competitors will have the opportunity to nominate their Coaches when they enter so that they can be recognised for their valuable experience. It is through their dedication and resilience that competition dancing exists in Australia today.
Spectator Admission will be FREE – we will keep updating the DanceSportLive page with all the ticketing info as it comes to hand.
Competition Entry and Dance information is also avaliable on DanceSportLive page.
https://dancesportlive.com/dsl/results/2020/dsa_sunshine