To share this news on Facebook click here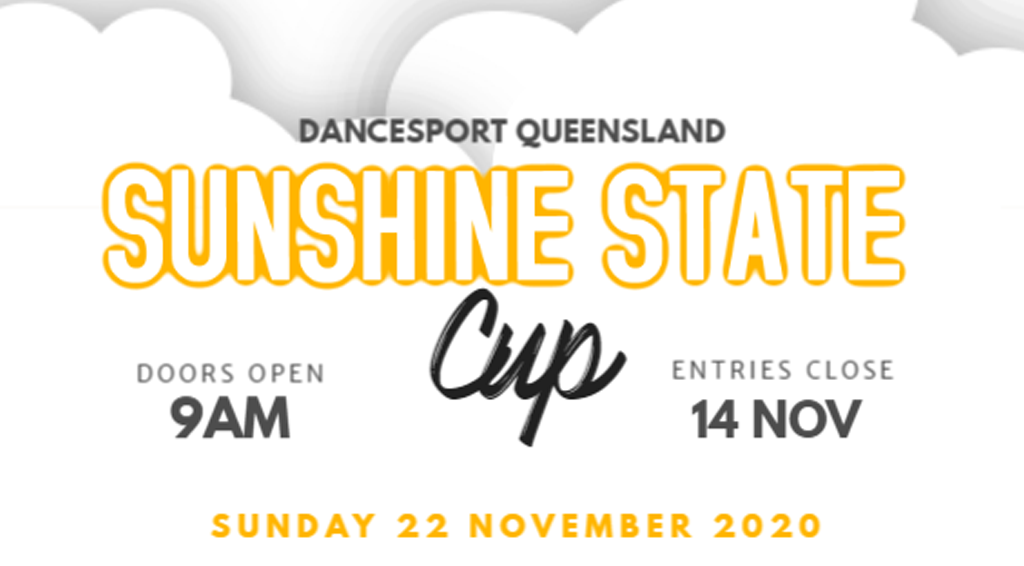 How to Enter the Sunshine State Cup
This competition is uniquely different!

Spectators are FREE ... anyone can come and see you dance, no charge, zero, zip ...

There will be stadium seating and Social Distancing is required between family groups. There will also be a "Covid Station" at the front door where you will register, same as you would for a restaurant.

All events are conducted as a single dance and a flat fee of $5 per dance will apply. ProAm, Teacher/Student will be the same as Amateur events, everyone is equal.

Do one event or all it is entirely up to you!

Lastly, we are asking you to nominate your Coach. DanceSport Australia values its Accredited Coaches who drive our sport forward and we want to thank them.
Watch this video to find out how to enter ...