To share this news on Facebook click here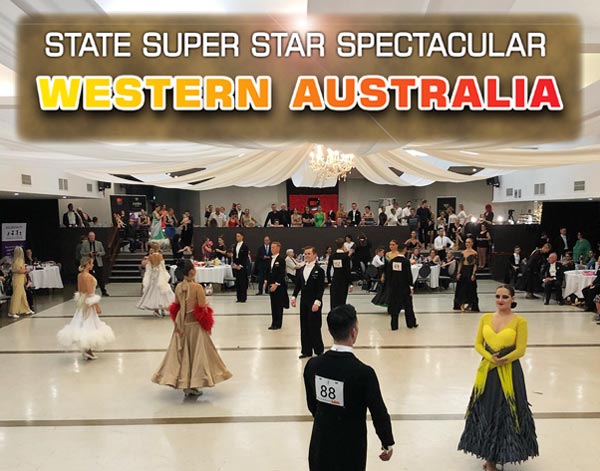 It's A Wrap - WA State Super Star Spectacular
This event was an exciting way to finish 2020! WA has been blessed to have been able to live a near normal life during COVID. Our dancers are so grateful and passionate, and the enthusiasm was evident from Juveniles to Professionals, All Abilities, Para Dancers, Coaches and Adjudicators on Saturday at the ADS WA State Superstars event.
Congratulations to the ADS WA Branch Executive on a fabulous event. The event was well run and had a great atmosphere all day. Every competitor gave it their all and supported their fellow competitors. We were all a little homesick for Melbourne on the weekend we should have been dancing or adjudicating at the Aussies however the ADS WA SSS left everyone on a "high" and we can't wait for 2021!

The day consisted of Coach/Student, Pro/Am, All Ability, Para Dance, Amateur and Professional events, with a demonstration by the WA Formation Team.
Open events in all age groups were well contested. The highlight events of the day were of course the Adult Open events in all 3 styles.
Adult Standard started with 9 couples, random heat split-semi and a 6-couple final. Champions for this event, winning all 5 dances, were Brodie Barden and Lana Skrgic de-Fonseka.

Adult Latin was a 7-couple final and the victors Brodie Barden and Lana Skrgic de-Fonseka winning all 5 dances.

Adult New Vogue was a 7-couple final with the champions Cameron Rennie and Rochelle Murdoch winning all 5 dances.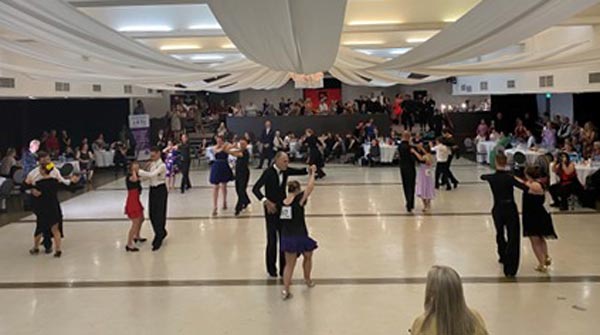 We also had a surprise visit by the Town of Vincent Firies. The WA Italian Club venue was on the first floor and unfortunately, we had a lift breakdown. When the elevator company was unable to repair the lift, it was necessary to engage the fire services to safely exit our Para Dancers down the stairs. They were a great bunch of guys and well trained in this area. Oh, and by the way, a very nice addition to the event!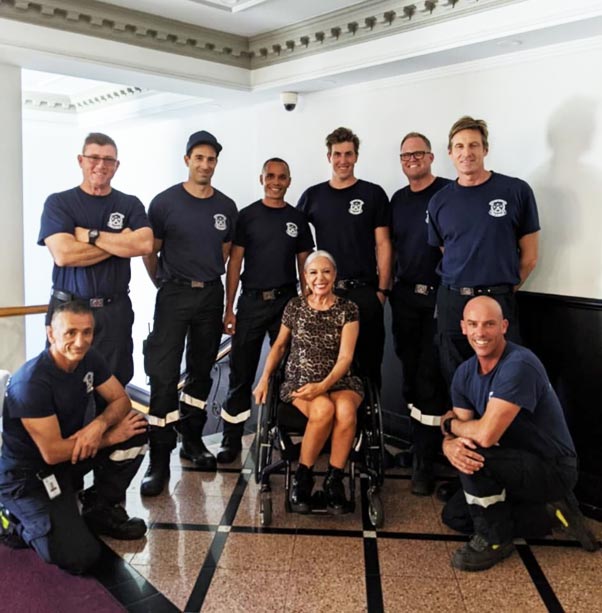 ADS and DSWA followed all protocols to ensure the safety, health and well-being of our Para Dancers. Our special thanks to the WA Italian Club and the Town of Vincent Volunteer Firefighters for their assistance.
WA is super excited about dancing in 2021 and looking forward to competing in Melbourne at the ADS National Superstar Spectacular. This will be our first National event since the 2019 Australian Championships and for many of us the first time we are travelling out of WA.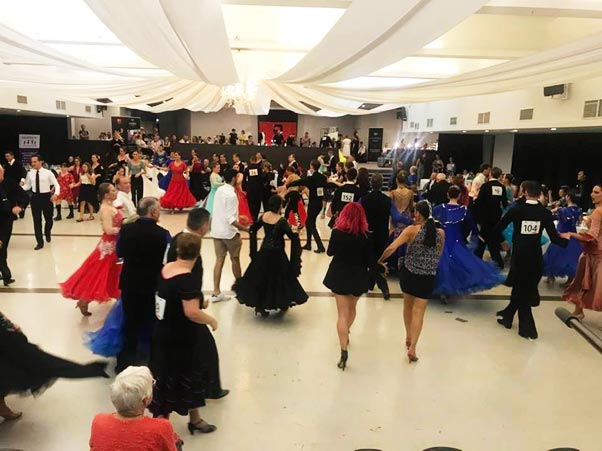 On behalf of ADS WA Branch and DanceSport WA I would like to wish the Australian dance community a very safe, healthy, and happy Christmas and a wonderful New Year.
We look forward to a fabulous year of DanceSport competition in 2021.
Judy Pegus
ADS National Director
DSWA Chairman