To share this news on Facebook click here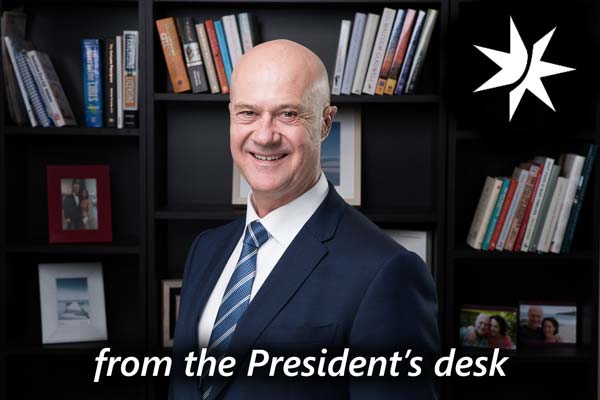 November 2020 President's Message
Now is the time we can pull forward.
Australia's dance industry is now emerging from the shadow of COVID-19. Early indications show that people want to return to dancing as soon as possible, and certainly as soon as it is safe to do so. Event organisers in every state are venturing into the re-emergence of competitions and it has been inspiring to see how they have adapted to the remaining COVID restrictions in their state. Dance studios are returning to business and in many cases are finding willing students keen to return, excited by the prospect of reconnecting in their community.
Over the last 9 months, DanceSport events have taken an enormous blow. We need our competitors, studios, event organisers and your member body; DanceSport Australia to pull together to rebuild our future. Like many of you, DanceSport is in my blood, it has been a lifetime activity thast has provided enormous joy and friendships. There has never been a more vital time for me to give back to my sport to ensure that it exists well into the future.
DanceSport Australia is owned by its Members and the time is upon us all to see that it not only survives but is able to do the heavy lifing that this period of time requires. There are several projects in the works designed to encourage competitors and coaches back into studios and competitions. New competition formats are being examined and tested so that competitions can run in a Covid friendly manner.
The registration fees, paid by all Members, provide the backbone of DanceSport, it is not an overstatement to say DanceSport cannot function without input from Members.
There is no silver bullet nor magic pill to solve the challenges we face yet we confront them together. It is our attitude and willingness to work hard, work together and make sure there is anAustralian DanceSport scene to pass on to our future dancers. I hope you will join with me, and your dedicated directors and state branch members who all volunteer their time and effort to contribute to our future.
Yours Sincerely,
Gordon Gilkes
President DanceSport Australia