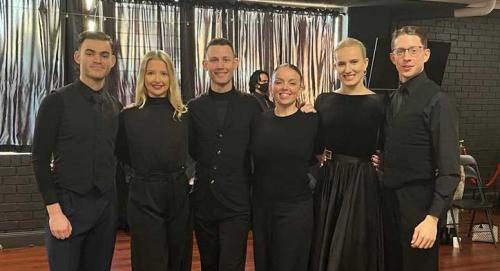 DSNSW Workshop Series Success!
On the 24th of July DSNSW presented another Workshop Series. The event was a resounding success with over 60 participants over the course of the day.
The initiative to develop a rotating roster among studios worked brilliantly at Champions 4 Dance Five Dock, where dancers were treated to a warm and inviting atmosphere. Perfect for a day of dancing and inspiration.
Dancers were treated to 6 half hour workshops over all three styles. Each presenter was given the opportunity to workshop anything they wanted, which fostered a great deal of variety. All feedback from the day has been positive, and we look forward to continuing these events into the future with three Workshop Series every year.
Enjoy a few happy snaps below.