To share this news on Facebook click here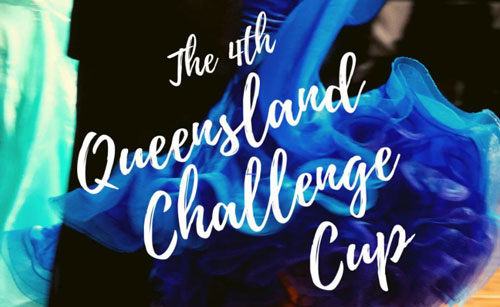 2021 ADS Queensland Challenge Cup
The Queensland branch of the Australian Dancing Society present the 4th Queensland Challenge Cup on Saturday 24th April 2021.
Proudly sponsored by Moreton Bay Regional Council, this event will be held at the Morayfield Sports & Events Centre. A great venue for DanceSport with a beautiful dance floor and fabulous facilities.
This competition offers events for everyone including Amateur, Professional, Under 16, Recreational as well as Pro/Am, Pro/Student and Coach/Student events.

Session Times
Once again, this event will be run in sessions and official start times will be advertised closer to the date once entries and the run order have been finalised.
Session 1 - Masters
Session 2 - Under 16
Session 3 - Adult & Under 21
Competitor Entry Information
Entries close 10th April 2021.
Competitors competition entry fee is due at time of entry and includes door admission.
Please remember that entry fees will need to be paid to validate your entry.
Competition information ... DanceSportLive Competition Magazine
To enter, please follow this link... Enter here
Spectator Tickets
Spectator tickets can also be purchased online.
To purchase spectator tickets, please follow this link... Spectator Tickets
Other Information
Food and drinks will be available from the venue.
Ladies heel protectors must be worn.
For more information please contact Richard & Natalie Perry
Phone: 0426 232 526 or 0404 565 567